Material testing
CSI Nordic offers material testing and verification of mechanical properties of components and systems. CSI Nordic performs corrosion testing, wear testing and strength testing. Testing is the foundation for safe and effective product development.
Tensile testing
CSI Nordic performs tensile tests, bending tests and compression tests of metals, plastic and fiber material. Testing can be performed according to a specific testing standards but also individual testing procedures can be developed according to customers requirements. CSI Nordic takes responsibility that samples are prepared according to testing standards in terms of geometry and surface roughness. We are able to mill and lathe test samples from specific areas of interest within bigger materials. If needed custom made fixtures can be designed and produced to be able to perform the tests. We are able to perform tensile tests that were subject to environmental testing e.g. components exposed to UV-radiation, heat or moisture can be tested.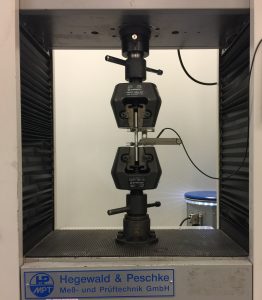 Component testing
CSI Nordic is an AFRY partner and collaborates with AFRY Test Center (ATC) which has long and documented experience of testing and verifying of mechanical properties of components or systems. ÅF can perform static strength tests, constant amplitude testing, spectrum testing, rotary fatigue and multichannel testing. ÅF performs multiple projects with fatigue testing of components for vehicles and machines. AFRYs test engineers collect fatique data and calculate corresponding Wöhlercurve. We are able to customize testing according to your requirements and that testing conditions resemble the real operating conditions of your product. After testing CSI Nordic performs material and failure analysis with SEM and light microscopy to identify the causes for crack formation. By offering a one-stop solution for testing and evaluation we can support you with valuable information during product development.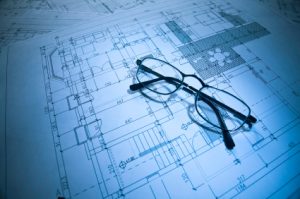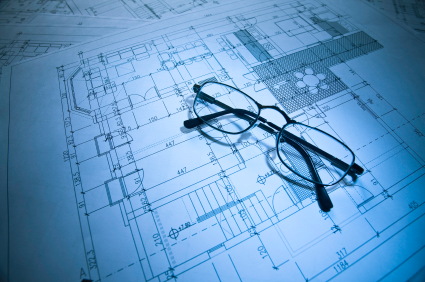 Corrosion testing
In climate chambers the restistance to corrosion can be tested according to most of the common test methods. CSI performs:
Moisture testing
Corrosion testing with cyclic variation of humidity and temperature
Natural and accelerated outdoor testing
Tests to determine resistance to point corrosion and galvanic corrosion
During ongoing testing or after completed testing CSI Nordic evaluates the test by:
quantification e.g. weight loss or gain, shrink
material and failure analysis with SEM/EDX and light microscope to determine the corrosion mechanism causing the damage and which parts have corroded. The goal is to give recommendations how the product can e improved..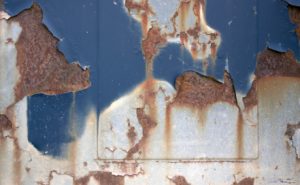 Ageing and UV-testing
CSI Nordic performs ageing and UV-exposure testing to evaluate the life expectancy mainly for rubbers. plastics and glued components. By varying temperature and time mathematic modells to predict the life expectancy can be obtained.
By measuring how the mechanical properties change after exposure the degradation can be quantified. Studying the exposed surfaces by microscopy and chemical analysis the degradation mechanism can be determined. The testing methodology lays the foundation for a safe and effictive product development of plastics and rubbermaterial.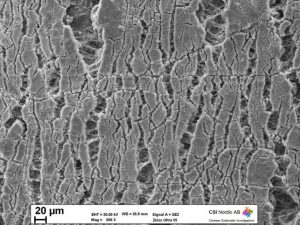 Tribological testing
CSI Nordic performs tribological tests under controlled environment. We are able to investigate influence of different factors such as contact geometry, counter material, type of lubricant, amount of lubricant, temperature, time etc..
By analyzing the worn surfaces with help of different microscopy and surface analysis methods the dominant friction and wear mechanisms can be determined. Testing is one of the corner stones for save and effective development of tribo material.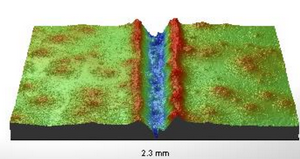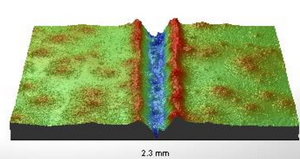 Contact us and we assist with planing and conducting the tests that are most suitable for zour specific needs. Every project/product is unique and we tailor tests and analyses to gather relevant information.
Equipment
Universal testing machine, Shimadzu 100kN, AG
Controller system
Datalogger
Flexible testing riggs
Tensile and compression testing with temperature control
UV-exposure
Climate chamber
Ageing
CSM Instrument Scratch Tester
CSM Instrument Pin-on-disc tester