Effective problem solving
CSI Nordic har en unik sammansättning av olika kompetenser där alla i teamet har unika förmågor som kompletterar varandra. Systematisk informationsinsamling, hög materialteknisk kompetens och noggrant analysarbete är grunden till CSI Nordics arbetssätt. Mixen av erfarenhet och nyfikenhet har varit en framgångsfaktor för CSI Nordic.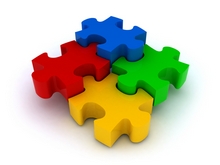 Business idea
CSI Nordics business idea is to provide high quality and effective consulting services within material science and surface technology with a focus on damage investigation, material testing and material analysis. Our projects are characterized by a close interaction with our customers and project results are turned into benefit for the customer directly.